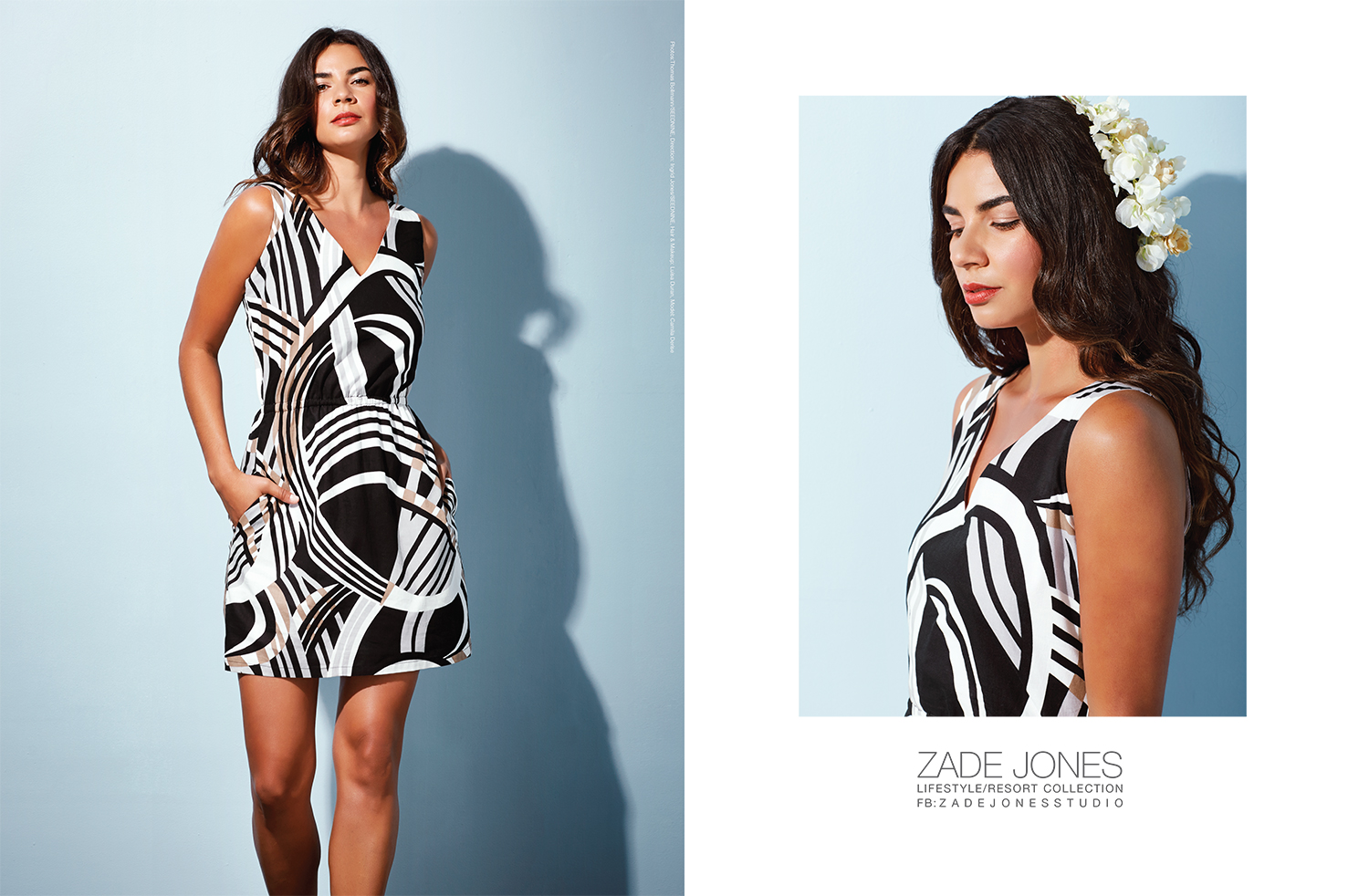 Zade Jones Lifestyle and Resort/Photography and Creative Direction
For Zade Jones' second season, we were asked to combine resort and fall into one lookbook while keeping the tone fresh and vibrant.
Our answer to this challenge was to use a vibrant light blue background with dark mirrored floor that would make the summer clothing sexy and the fall clothing mysterious.
Three double page ads were also created as part of the campaign that were clean and contemporary in feeling to keep with the retailers expansion toward to the high end resort market.