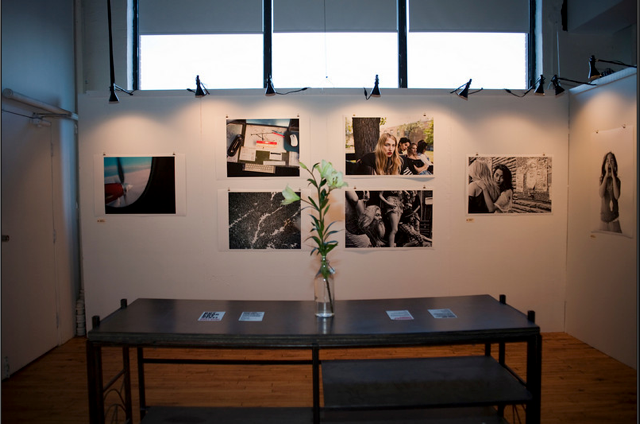 Poor But Sexy - The Outtakes Exhibition
With the buzz around our publication Poor But Sexy mounting, we were getting numerous calls to do an official event around the project. Our choice to forego the usual publication to retail outlet distribution model and instead go publication to select industry only played a huge role in our conceptualizing of what a roll out for us would look like.
We chose to an invitation only evening with a showcase of 13 artists, including photographers, illustrators, performance artists and projection installations. At the event's peak, 350 people made their way to an indiscriminate studio location deep in the city's east end. A feat that was unheard of as everyone believed that art only "happened" in the trendy West.
Artist works were showcased with a simple frameless system allowing them to be the focal point without distraction. The evening's exhibit was accompanied by the delicious eats of La Palette's in-house chef who prepared food on site with the sounds of vintage funk playing in the background.